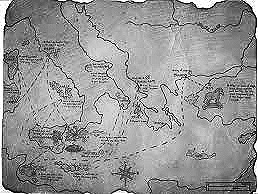 RESEARCH
Readings
· Scholars will need to create a reading list for the purpose of research in their chosen field. This list can include books, essays, scholarly articles or published journals. In order to build this list, students will need to reach out to teachers and others who may be experts in their field of study. In this way students will begin to develop a network of contacts.
· Each year scholars will read the equivalent of 4 books related to his or her thesis. This reading can be in the form of books, essays, or scholarly articles and journals. Students in the performing or visual arts may substitute extra videos, performance observations, gallery showings, museum visits or performance reviews here.
· A response paper will be required after each reading. In this paper the student will examine how what they have read applies to their area of study. Alternatively, arts students may respond with performance work or art work in lieu of written response. (Ex. a dancer may respond to an observed performance with a choreographed move or piece of his/her own.)
Documentaries/Video
· Scholars will need to study various documentary video by professionals in their field of study.
· Each semester scholars will view and analyze 4 videos related to his or her thesis. These videos may be commercially produced, or individually produced, but must be about or by professionals in their field.
· Response papers will be required for these videos as well. Responses for artists can be limited to a paragraph or two.
Blog
· Scholars will document ideas, conversations, responses, insights, practice sessions, observations, concerns, ideas, questions, etc., in an on-going public blog. This will be a school sponsored site at spsodysseyscholars.org. It can include writing, video, photographs, and any other form of communication that the scholar wishes to include.
Contacts
· Scholars must develop an arsenal of professionals with whom he or she has interacted. This list should include both potential contacts (those who the scholar would like to contact-- think famous people in their fields) as well as actual contacts (those who the scholar has already contacted).
Interviews
· Each scholar must contact and interview three people who are experts in their field of study per semester. This will total at least 12 interviews in the two years of the program.
· Out of the 12, 1must be global (Someone outside the country).
· Three of the interviews must be outside of Albuquerque.
· Three of the interviews must be in Albuquerque.
"Hands-on" learning
· Each semester scholars must be involved in some sort of practical learning. Following are examples:
· Project based classes (programming, writing, art, language, music, lectures)
· Rehearsals/Practice
· Website development/personal blog site
· Building/making (models, objects, art, creative or journalistic writing)
Evaluative Semester Paper
· End of each semester each student will write an evaluative paper regarding what you have learned about your topic during that semester. The paper should be between 5-10 pages.
· Performing and visual artists will create a piece of work in their chosen field. The time limit of a performance piece, or the magnitude of a visual piece will be determined independently.